WELCOME Siblings!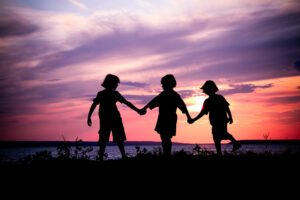 The truth about being a sibling of someone with a disability is that it can be a very confusing place to be. You are in a position where you are supposed to be just a sibling, but you often find yourself having to be a parent/caregiver and that can cause you to experience a sea of emotions and like any sea, there are ebbs and flows. Many times, when seeking help/advice relating to my sister, I found that most resources focused on helping parents, almost as if they totally forgot that siblings often become caregivers. Well siblings, here at HappyDowns we know that in addition to the parents, you too go through your own stuff and thus, need all the help and advice you can get.
This website is fashioned in such a way that you can focus on things solely relating to siblings if you choose. Read about other siblings' experiences and share your own journey in the Comments section. Let us know what is helpful to you and you can even suggest topics that you want us to speak on. If you just want to vent…go ahead…this is a safe space for you to do so. Just know that we at HappyDowns acknowledge you and acknowledge the fact that having a loved one with DS impacts you as well, and we want to help you navigate your reality as best as possible. For those interested in advocacy, we have such posts, so check that out here.
Sibs, go ahead and explore HappyDowns: you can click on Siblings in the Main Menu. P.S. Click here to explore what parents go through…this might give you some insight and help you to better understand things from their side.
I sincerely hope you will find HappyDowns to be helpful in your journey with your loved one.
Hugs!