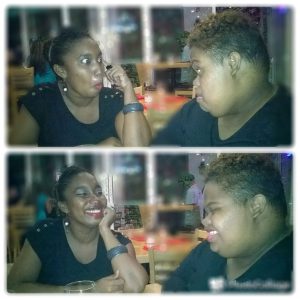 Hi Everyone. My name is Alicia and I have a younger sister, Shadeeza, who has Down Syndrome (DS).
I am a sibling who, over time, transitioned into a caregiver. Shadeeza has always been and continues to be my hero, never failing to put a smile on my face. From a very young age, I would constantly worry about her and had an intense desire to see her happy with the life she's living. I remember nights upon nights that I would cry myself to sleep, sick with worry for her and not knowing if things will work out and if she'll be ok. My sister is now a young adult and yes, I still worry, but now being an adult myself, I also reach out to persons, do my research, do whatever I have to do to make sure Shadeeza is happy. What I have found though, is that the older she got, the harder it was for me to find any kind of help or support for her. Truth be told, it has also become harder for me to find support for myself as a caregiver of an adult with DS…and we all know, we the parents/siblings need all the help and support we can get.
It seems to me that all the focus is on our loved ones when they are younger…you know, when they're born, which school to place them in, which doctors, therapists to see, what learning tools to use…and then….radio silence…what happens after their teenage years, when they have completed high school? Do they go to college? Do they get a job? Where do they live? Do they have friends? Do they have sex? OMG! Yes, that one scares the crap out of most caregivers. Not to mention the million-dollar question of "What happens to my loved one if, God forbid, I die or become incapacitated?".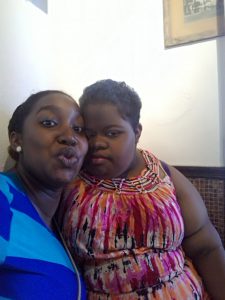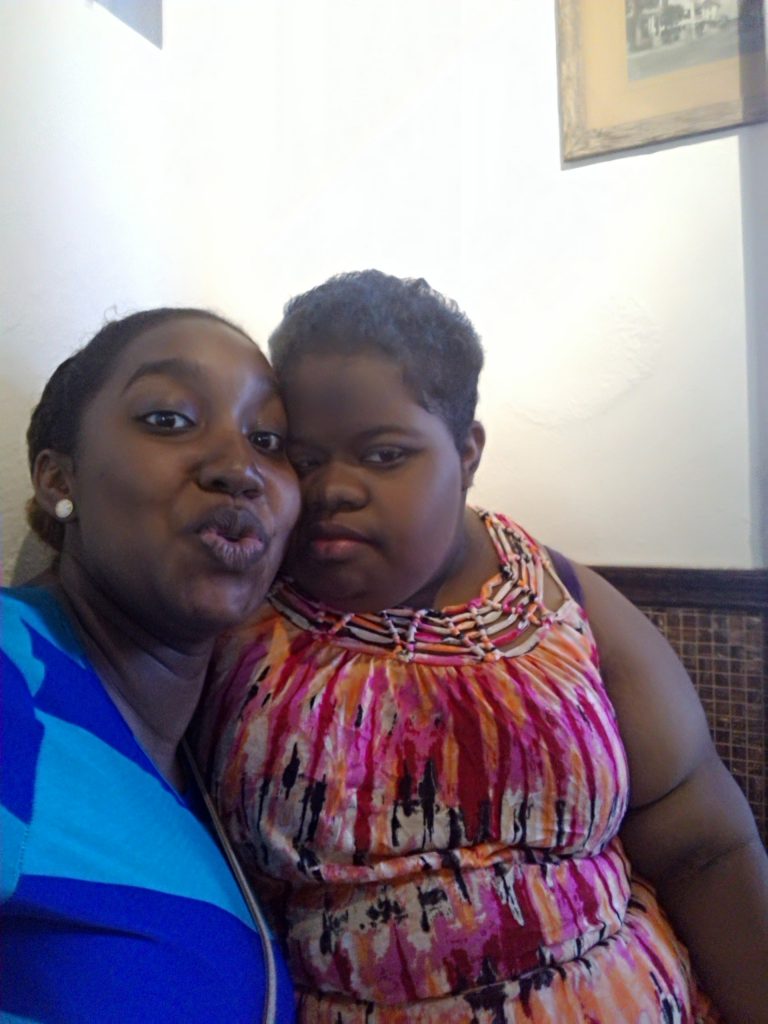 Guys, I'm with you. That's some scary shiitake mushroom! Believe me, I get it. That is why I decided to create this website…to help folks like you assist their loved ones to be their best selves. With you, I intend to share, information on health, relationships/sex, living arrangements, employment opportunities, higher education possibilities, social activities for our loved ones and whatever else can help us on our journey. So, please stop by HappyDowns on a regular basis to catch up on the latest and if at any time you find something that I said to be of interest to you, please get involved on my website…leave a comment, share your experience, your opinions. I welcome your feedback and I am more than happy to connect with you.
Let me just pause for a moment to say this to you…you ARE a GOOD parent/sibling. At times, we are so hard on ourselves. I know you are trying your best to do right by your loved one…case in point, you are on this website right now, hungry for information that will help improve your loved one's life. So, cut yourself some slack. None of us are perfect. We do the best we can.
With that being said, I wish happiness for you and your family and thanks for dropping by!
Hugs,
Alicia
Founder of HappyDowns
Email: alicia@happydowns.com