Are you obligated to take care of your sibling who has Down Syndrome (DS)? Quite frankly…no. They are your brother or sister…not your child. Your parents have that obligation.
You could be the type of person who doesn't want kids and wants to travel the world with your spouse and focus on your career/business. You could be the type of person who wants their own family and wants to be responsible for their own family…not their sibling.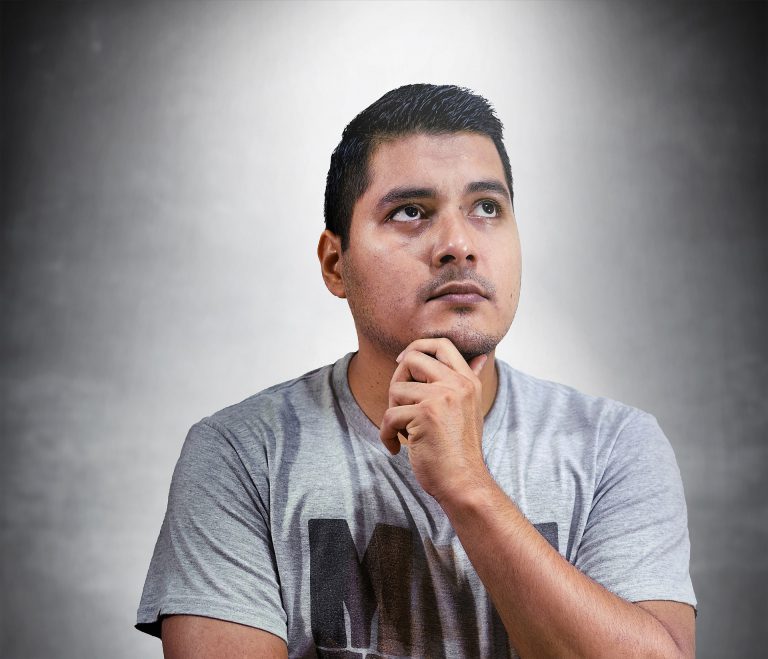 Do You Want That Responsibility?
Whatever the case, know that you are in your right to not want the responsibility of caring for your brother or sister. No one can force you to. Just to note that with every decision we make in life there are consequences, so we must be ready to accept all that follows the decisions we make.
Let me pause here for a moment and speak to the parents. Parents…please do not make your other children feel guilty if they do not wish to care for their sibling. Let us be frank for a moment. You are the ones who make the decision to bring life into this world and therefore you are responsible for this life. Of course, it would be great if your other kids happily volunteered to be responsible for the care of their brother or sister, especially when you are gone. However, this is not a must. I repeat…this is not a must. Your kids owe you nothing.
The Responsibility Lies with the Parents
So, parents you must have a plan…one that you discuss with the siblings and agree upon together as a family. You cannot be alive and well and it is your other children that are aggressively in charge of the care of your child. This should only happen if you have passed on or you become incapacitated. Parents, if you become an advocate for your child from early on and you are blessed with a good number of years on this earth, then while you are out there fighting the good fight for your child, your other children can focus on building a solid foundation for themselves, which will be very valuable if they decide to take over the reins.
But until then, your other kids can afford to be selfish and focus on themselves and develop themselves personally and professionally, because let's be real, they will need a concrete financial, physical & emotional foundation in other to take proper care of their sibling who had DS. Parents, please give your other kids a chance to have their own lives and not a life that is solely based on their sibling who has DS.
Siblings…The Choice is Yours
Now, back to the siblings. Rest assured, you are under no obligation to take care of your brother/sister. That decision is up to you. It's either you wish to be a part of your sibling's life or not. Please note that when it comes to taking care of your sibling, it doesn't have to be all or nothing.
Sometimes, yes you do have to be all in and basically take over as a parent; however, there are cases in which you can offer support from a distance, based on your family structure and how much your parents have put into ensuring a plan exists for your sibling with DS.
That is why the care of the family member who has DS is a topic to be discussed by all members of the family from very early, and it is a continuous discussion, as things will change that will end up changing the plan.
So, if you choose to play a role in the care of your sibling, my advice to you is this:
Your world cannot rotate around your sibling who has DS. Remember, that's your brother or sister…not your child. Frankly, if your sibling is like my sister then they don't want a second mother of father…they want a sibling. When my sister was a teenager, we would have all too frequent arguments in which she would remind me that I am not her mother.
I had to learn to back off and be more of a sister to her and treat her like the adult she is. We still have these arguments (as I am overprotective) but not as often as before. You have to have your own life. Activities that you do without your sibling (gasp! I know! Shocking.).
Your health is of utmost importance. If you plan to be around long enough to help care for your sibling, then you must be healthy. Whatever activities you plan to execute in order to secure your financial future…work or entrepreneurship…your body must be able to keep up with your mind.
If you want to simply be able to do fun activities with your sibling…going on vacation, going out, doing whatever…you need to be healthy.
You will need money. Lots of it. Speech therapy, visiting the podiatrist, enrolling in weight loss activities like swimming classes and dance classes, enrolling in learning /fun activities, e.g., painting class. Whatever needs your sibling has…all cost money.
You must be sound financially. Financial freedom…earning enough passive income so that you no longer need a "9 to 5" …should be your ultimate goal.
Whatever Your Choice…It's Ok
Having a sibling with DS is not always easy…the constant worrying, the sleepless nights, the paranoia about all the bad things that can happen to them…but there are the good days when you see them progressing and doing things on their own and your hope is rekindled.
I do hope you will choose/continue to choose to be a part of your sibling's life. In like manner that you did not choose to be born or to have a sibling with a disability, your sibling with DS did not ask your parents to bring them into this world nor did they ask for DS; but they are here, DS and all…and you are here…and I hope you two will be a blessing to each other and you both will end up better, having known each other and being a part of each other's lives.
---